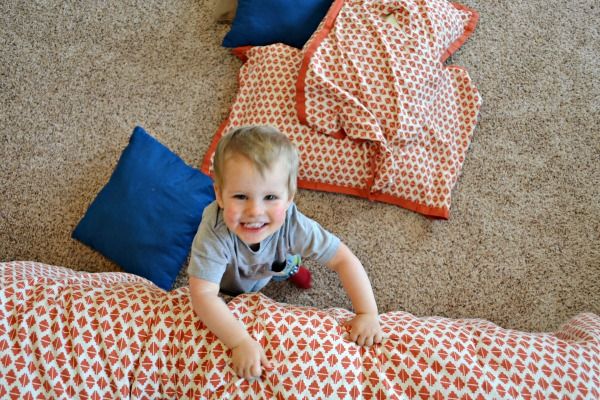 I adore that mischievous smile and those pink cheeks!
This is our master bedroom! We hang out in here a lot in the mornings, when our routine consists of breakfast (usually accompanied by 10 minutes of
Curious George
time), then getting laundry started, then a work out video while Joon plays in his room (or
climbs all over me
, it's whatever), then a shower. Joony loves sitting next to that big window and watching everything that goes on outside. I love my reading nook that doubles as a yoga nook, both of which are made better by the craploads of natural light we get in there. Anyways, this room isn't anything super exciting decor-wise, but I love home tours on other people's blogs, so this is part of mine! And I really do love this room.