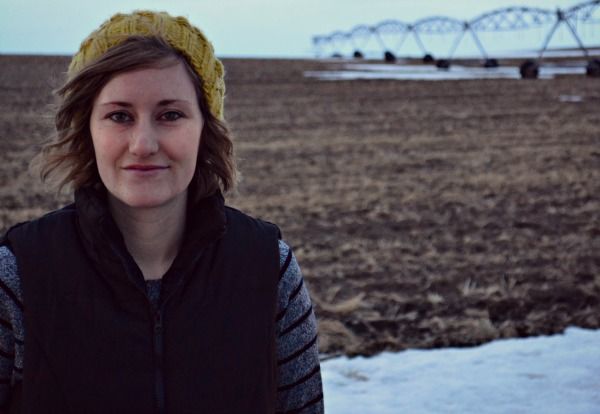 Before I struggled with depression and anxiety myself, I didn't understand it at all. I cringe now to think I was one of those people who was like, "I just don't get why they're not happier...just choose to be happy! It's that simple!" For this reason, I always felt squirmy when someone was open about their own experiences. It just seemed so personal, and I usually try to keep all things TMI off ye olde blog. For some reason, though, today I feel like talking about it. And what is blogging, anyways, if not one big, fat TMI-fest? Plus, the more I talk about it, the more common I realize it is. I hope if you're feeling sad or hopeless or blue, you realize that there's someone else who feels that way, too, and it's okay.
Here's the fact I wish I could have beaten my old judgy self over the head with: when you feel depressed, you
want
to feel happy. It's not about the desire to feel peaceful or hopeful or calm or happy...it's about the inability to find those feelings when you've got the desire. Mine started when Joony stopped nursing. I thought it would only last a month or two, until my hormones had balanced back out again, but I'm going on six months and some days are still hard. Some days are also really good, and I'm grateful for days when smiles aren't forced and I can play with Joony and just enjoy the day. I try to remember those days when I'm in the middle of a panic attack or when I only want to curl up in bed and be a sad lump forever.
Becoming a stay-at-home mom is a huge transition. I started working when I was 15 and didn't stop until 3 days before I had Joony in 2012, so the shift was very strange. Of course I still spend my days working, but the pace, the motivation, the paycheck--it's all different now. He'll be two next month and I swear each new stage throws me for a loop. The ability to adapt hasn't come easy for me. I'm learning, but it didn't just come the minute Joons was born. I'm learning that it's okay to ask for help, to research medications, to feel things other than #OMGblessed. I'm learning patience with my brain and my heart. Anyways, if you're feeling these things, you're not the only one and I hope you'll ask for help when you need it. If you're not, I hope you'll be patient when someone you know is.
Anyways, I'm scared to hit publish here, but I don't have (or, really, want) a huge audience around her any more and sometimes I just feel like writing what's on my mind. I know this struggle looks different for everyone, but this is what it's been for me, and I'm relieved to feel like maybe I'm coming out okay on the other end of this.
Hyperbole and a Half has some really awesome, funny, hilarious posts about depression
right here
+
right here
, and if you're interested in an LDS conference talk that I've turned to over and over again,
that's right here
. Oh, and if cats make you happy like they make me happy,
I've pinned a bunch of them here
.