Just a few days after we got the keys to our shiny new house, I was at Wal Mart (the worst place in the existence of the world) and I saw this awesome key. Of course I had to have it. I was worried David would strain a muscle with how hard he rolled his eyes, but I stand by my decision (and my quarter life crisis).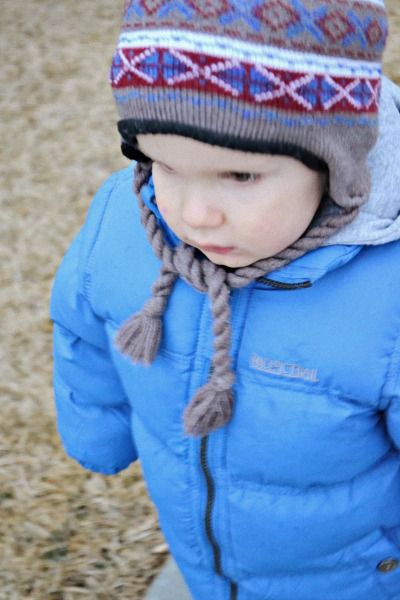 The dealership Dave works at closes at 6, so I usually expect him home around 6:30...last night he texted me and said it was going to be another hour, though, so after nearly throwing my phone through the wall in a temper tantrum, I bundled up and took Jooner outside for a walk in the rain. He loves wandering around our neighborhood, staring awkwardly while people pull in and out of their garages, and protesting dramatically when it's time to go back inside.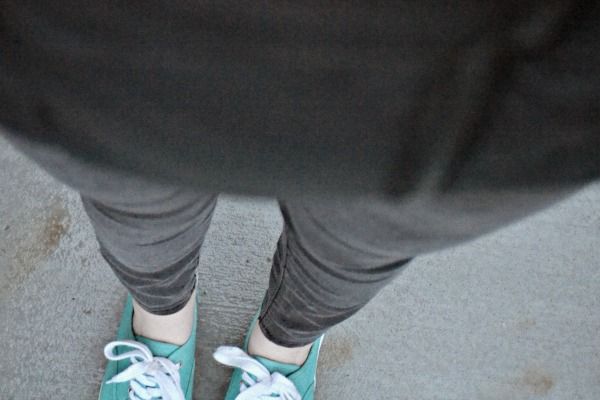 If this looks like one of those pregnant bump pictures, well, it's not. It's my puffy (adorable-Christmas-gift-from-David) jacket paired with the most impractical rainy day ankle pant/shoe choice to date.
My latest obsession is healthy eating/fitness blogs. I don't have a gym membership, just a yoga mat and some hand weights at home, so I've been on the hunt for sites that cater to that. I seem to be the last person alive to discover
Blogilates
, and I've done some awesome yoga classes from home on
My Yoga Online
. Any tips or sites to recommend? ...and Pinterest boards filled with
Nothing tastes as good as skinny feels!
don't count...because pizza. Pizza tastes as good as skinny feels.