Most of the time I like to think that my living room looks like this: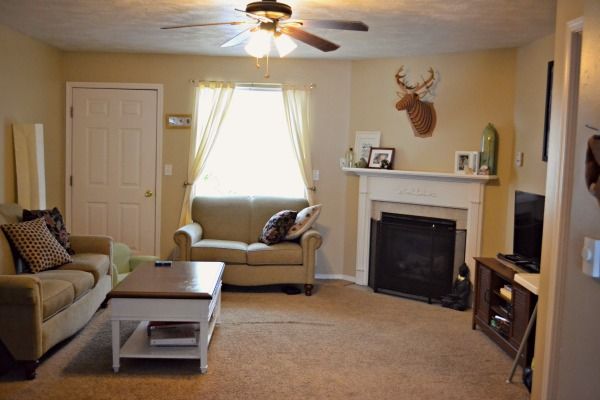 You know, tidy, lived in, nothing fancy. The fact of the matter is, though, that an hour before I took this picture I snapped this one:
...and it's probably more of an accurate depiction of my reality than the first picture. I walked through the door, dumped my groceries on the floor, put a whiny Joon down for his nap, saw that his toys from the morning were still all over the place and the groceries needed to be put away...and I sat down to watch the new episode of The Mindy Project on Hulu while I ate my McDonald's lunch (::shameface::).
I feel like this sums up my days with Joonbug. Play, wreak havoc, make a mess, clean it up, feel so proud of the tidy room...and then it's messy again 15 minutes later. Toddlers are wrecking balls (like the destroying kind, not the twerking kind, obvi) and it's so funny and so frustrating.
Other than playing and cleaning and playing and cleaning, we've been filling our days with
these monster cookies
, 10,000 loads of laundry before we sold our washer and dryer (long story), and cold, cold weather...wait, did you guys know it's cold? Do you know how cold everyone in your social media feeds are? ;) Anyways, things are humming right along over here. Messy rooms and all.