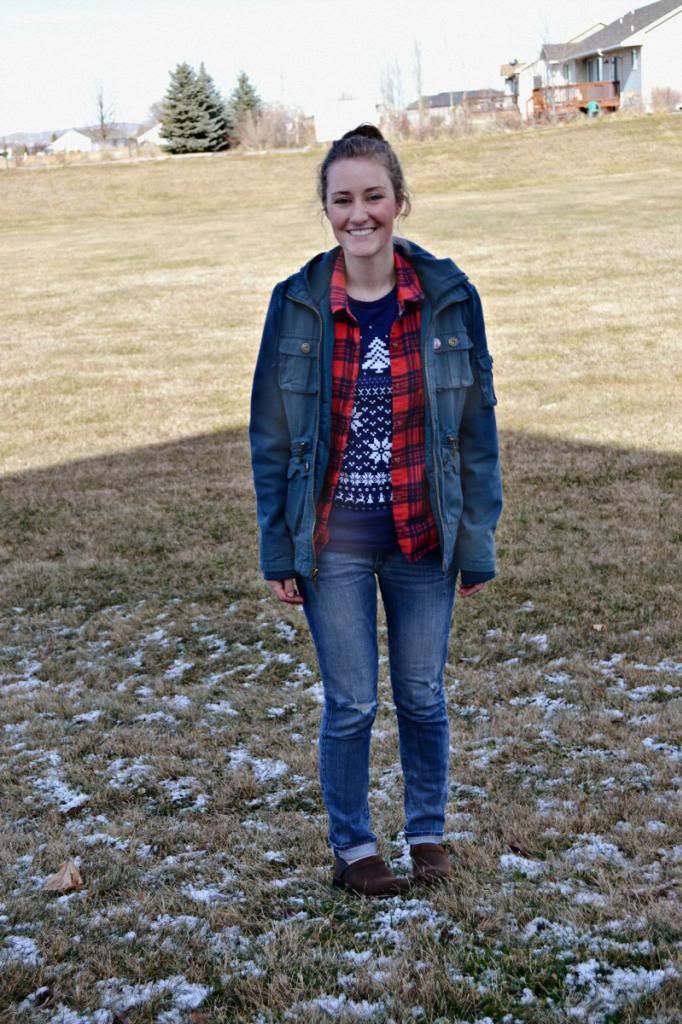 tee: c/o Skip N' Whistle; jeans: American Eagle; flannel: Target; jacket: BB Dakota; clogs: Dansko
Skip N' Whistle
sent me this awesome Christmas sweater tee shirt and I've worn it like five times--even before Thanksgiving! I'm a rebel and I do what I wanna. Every time I wear it I get compliments because it's just so darn seasonal and fun. It was the perfect Thanksgiving day tee--comfortable, and it showed how ready I was to kick off the holiday season. Anyways, you can use the code SANTA to get 20% off one of your own before Christmas if you wanna!
This owl one
is too cute, and
this one for guys
is an A+.
So yesterday was just one of those awful days, and I'm going to vent about it here whether you care or not. Joony woke up and immediately started crying because I wouldn't let him eat cookies for breakfast, which was my mistake for leaving them out on the table where he could see them, I guess. As we were leaving the house, my garage door just completely broke. We went to Target, where someone parked so close I couldn't even get Joony into his car seat--actually, I
tried
to get him into his seat, and it was so close that he ended up slamming his head into the door and screaming while I tried to calm him down for a good 15 minutes in a windy parking lot with my cart escaping from me.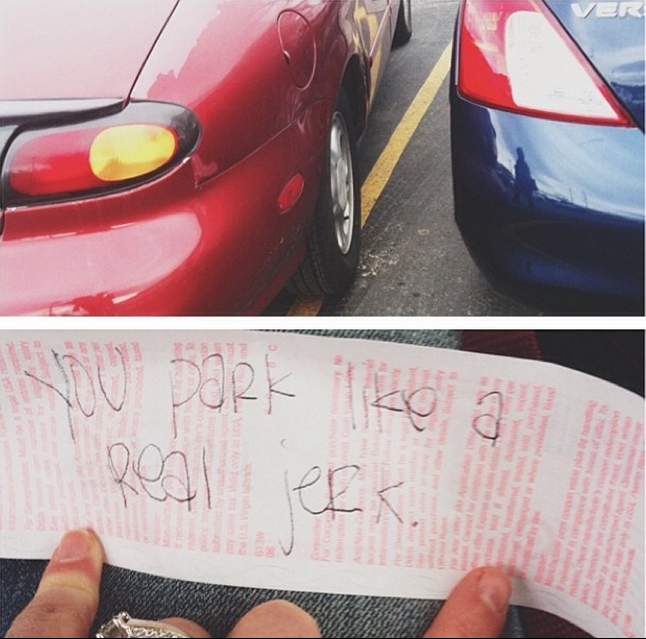 Was this my kindest moment? No. But really...it would have taken this driver 20 seconds to back out and readjust their car to be, you know, inside a parking spot.
As we were pulling out of the parking lot, David responded to a picture text asking if he liked a pair of brown jeans I got him saying sorry, but they just weren't his favorite. Well, I was already there, so I re-parked,
un
loaded the kid/myself, and headed back into the belly of the beast to swap for a blue pair. I forgot my reusable shopping bags at the Natural Market, so I felt all judged and unloving of my Mother Earth (if only I'd had
this tote bag
on me, am I right?)...and this whole day was navigated with cramps and a broken-out face. Some days are just like that, aren't they? Typing it all out makes it seem silly to have been so flustered and grumpy now.
Well, luckily it ended with a Zumba class, which was nice, and today is a stay-in-pajamas-and-clean kind of day. Both my brain and my house need a music-filled day of productivity, and I think Joon will be happy to run around the house in his jammies all day. I'll probably put my Skip N' Whistle tee on to get myself back into the holiday spirit ;)