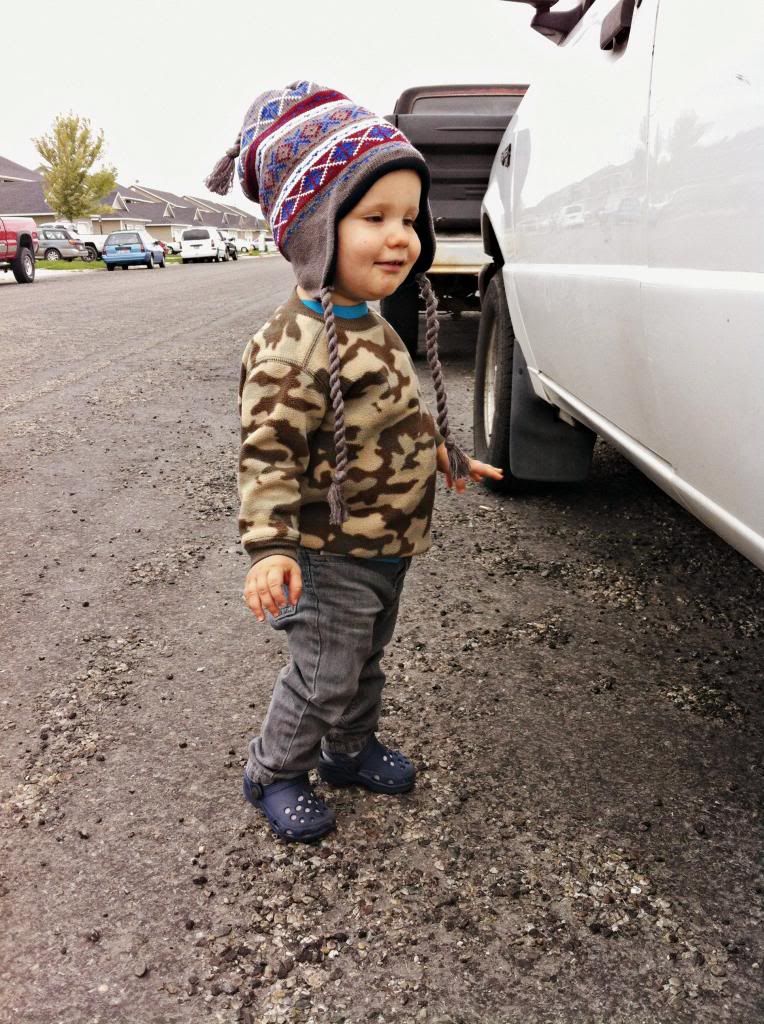 Snapshots:
+ We looked over at Joony and he had a container of David's heavy-duty post-op painkillers in one hand and a lighter (the long barbecue ones with the lock on, but still) in the other hand. Parents of the year!
+ The receptionist at David's physical therapy gave Joon a Dumdum and you would have thought she was the prettiest girl in school the way he smiled, blushed, and buried his head in my shoulder.
+ We did not watch Breaking Bad, which seems to be the most trendy obsession overnight. Meth chic? Anyways, we're out of the loop and watching old episodes of
Parks & Recreation
and just loving that Chris Traeger.
+ Speaking of trends, I started doing Project Life! I thought it'd be a fun hobby to get started on this winter when we'll be cooped up inside. Anyone else do it? Any awesome websites for printables or inspiration?
+ Joon was playing outside the other day (by "playing" I mean "digging through the dirt to find the perfect rock") and when he stood up, he started brushing his hand over his forehead. He did it a couple more times, and it dawned on me: he's imitating the way I push my bangs off my forehead! He blows me away every day. He is so much more observant than I realize.
+ A really good friend of mine suffered a really awful loss. I've gone back and forth on if I wanted to blog about it, because I've thought about her constantly since Tuesday, but I think the most important thing is this: hold your babies close. Don't take time for granted, even on really rough days (some days are so rough!). And if you don't know what to say, a hug and "I love you" always seems appropriate in my book.
+ Singing "Royals" by Lorde non-stop, even though her live videos creep. me. out. It's just so catchy, though!
P.S. I just added a "Daily Reads" section over on the left! Woohoo for good blogs!