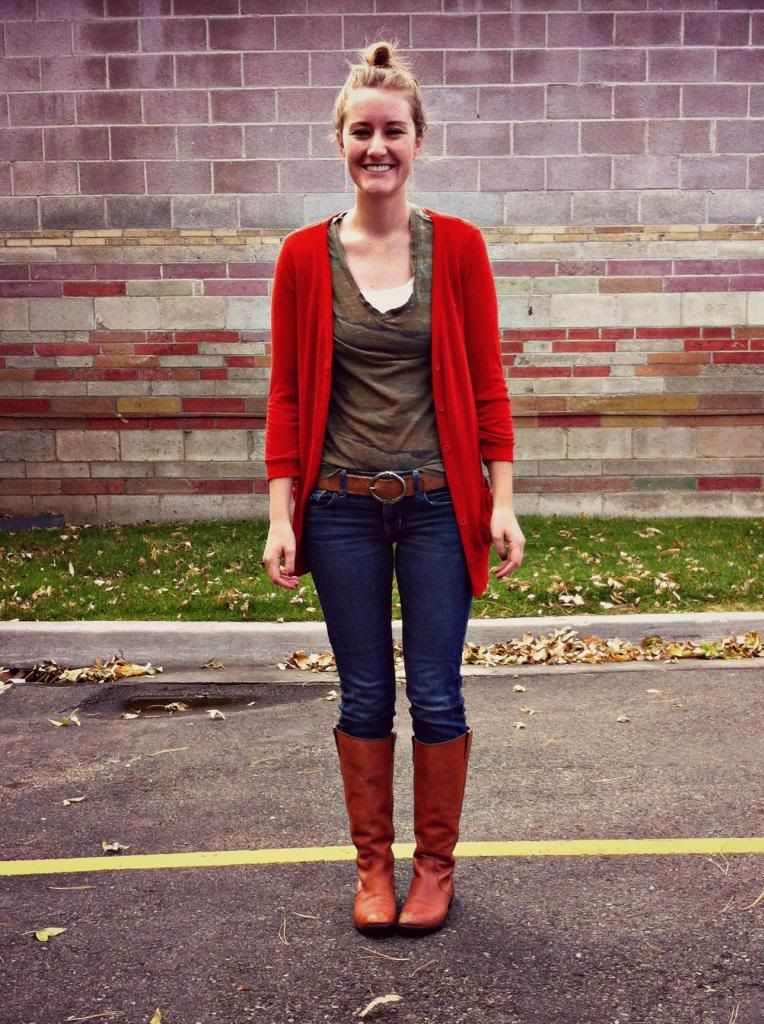 madewell archive boot; ae jeans & belt; target tee; panache cardigan; bedhead c/o unwashed hair
Do you ever get the feeling that something big is just around the corner? Maybe it's the obvious answer--a shift in seasons, autumn winds, you know.
Could also be any one of these recent developments:
+ The 5th anniversary of our little clothing store opening just passed, and for the first time in 5 years we weren't stressing about a birthday sale/promotion. It feels so, so good to be done.
+ David had a birthday and Joony turned 18 months, so he now goes to the nursery in our church! His first Sunday had more tears than I anticipated. I think he was overwhelmed by the older kids and the unfamiliar environment. I confess, I spent half the time sitting in their with him. I'm a helicopter mom and I'm not even mad about it.
+ I just started an 8-week healthy living challenge (
this one!
), so my diet and exercise routine got switched up big time. It feels good, plus there's money on the line, so I'm extra motivated.
Whatever it is, change is in the air and it feels like a fresh start in life. I've missed blogging, and hope to be back to a regular posting schedule soon. As you can see above, I've assumed my fall uniform of boots, jeans, tee shirt, leather belt, and cardigan. It feels gooood. Jessie feel gooood (from the episode of
New Girl
where Jess gets hit in the face with a board and Schmidt wants a fish? AKA the funniest episode of the series?). I've been considering adding some or all of the following to le blog: Project Life spreads, tricks I've been learning about healthy eating, and holiday decor...the last one coming more from a place of I LOVE CHRISTMAS DECORATIONS than a place of design know-how. Aanywaays, we went out to dinner with some friends last night for David's birthday and put this vending machine mustache on Joony's face: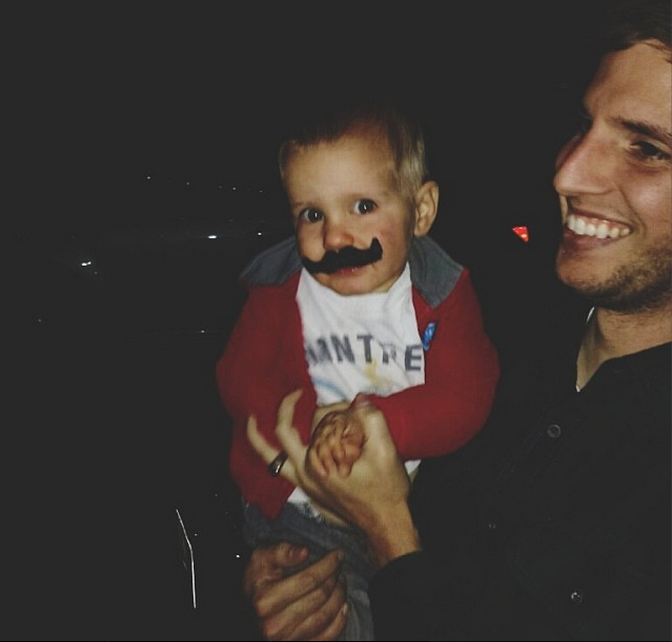 I laughed so hard I wheezed and squeaked. Joony...did not.