This is the first time I've ever done a giveaway specific to the region I live in, and I'm
so
excited to tell my local Idaho readers about Deep Love and give you a chance to win free tickets to an awesome show! I love Autumn (who doesn't?) and this show is the perfect date night for the weekend before Halloween.
WHAT'S UP:
From the website: Deep Love is a modern breed of classical opera. It is a story told through continuous music that blends traditional folk instruments and melodies with bluesy American rock. I've seen posters up around Rexburg the last couple years they've been doing this and always wanted to go! Everyone I've talked to has said it's just incredible. This year I'm getting a baby-sitter and making it happen for reals. It's a family-appropriate event, so while it deals with death themes, it isn't scary and is appropriate for all ages.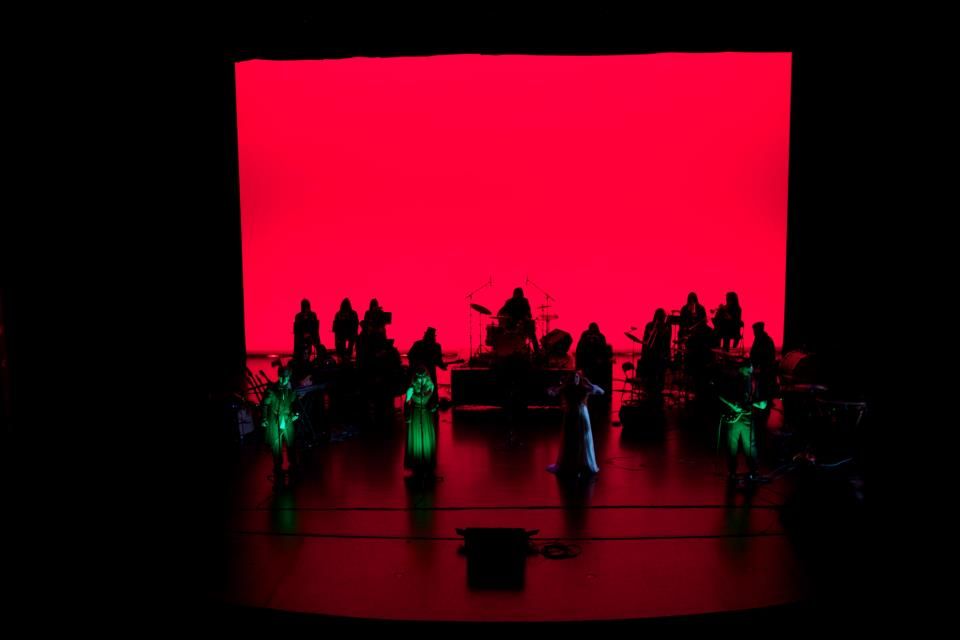 WHO:
Two of the guys involved in the creation and production of this were on The Voice last season, which is pretty cool--you can see them as Midas Whale right here (spoiler alert: they turned all 4 judge's chairs!). The other creator, Garrett Sherwood, put on a poetry slam in Rexburg that I went to last year and it was fantastic. He performed (slammed?) a couple of his poems and they were so mind-blowing I bought his book. This isn't just a couple yahoos fooling around on a stage, you guys, this is quality stuff!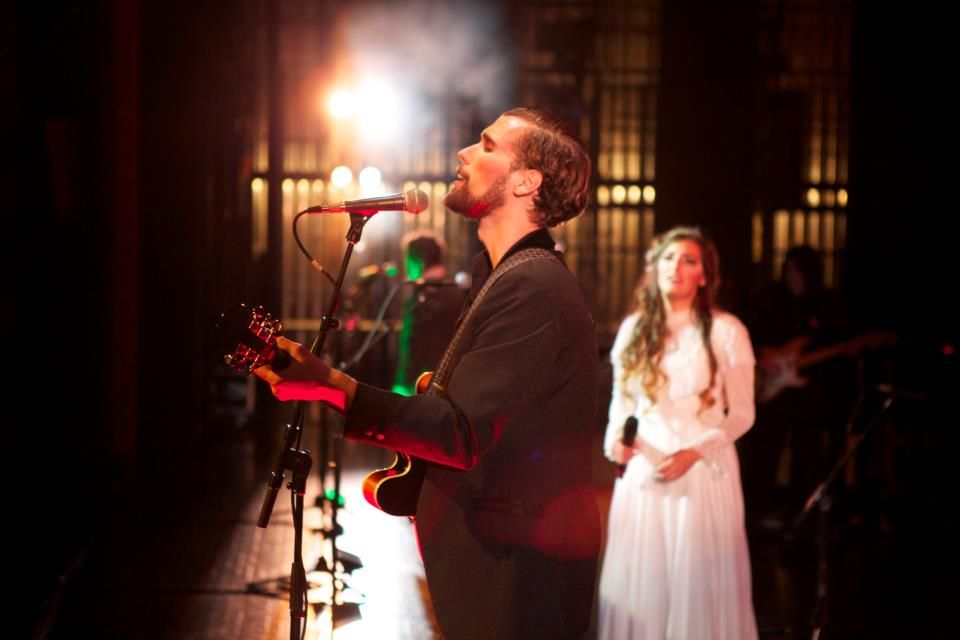 THE GIVE AWAY:
Two wickets to the Idaho Falls show*. The winner can choose if they'd like to go on October 25th or 26th, and your tickets will be waiting at will call for you! Funeral attire is encouraged but not required...let's be honest though, you should go in funeral attire.
ENTERING:
Just leave a comment here telling me your favorite thing about the month of October and you'll be entered to win! You can get one additional entry if you head over to
Deep Love's Facebook page
, like it, and leave me a comment with your name as it appears on Facebook. That's it! I'll draw/announce a winner one week from today (Oct. 14). Good luck, everyone!
Other opportunities to see Deep Love:
Rexburg: October 18 & 19 in the Rexburg Tabernacle, 8:00
Idaho Falls: October 25 & 26 at the Colonial Theater, 8:00
Salt Lake City: October 31, November 1 & 2 at the Grand Theater, 8:00