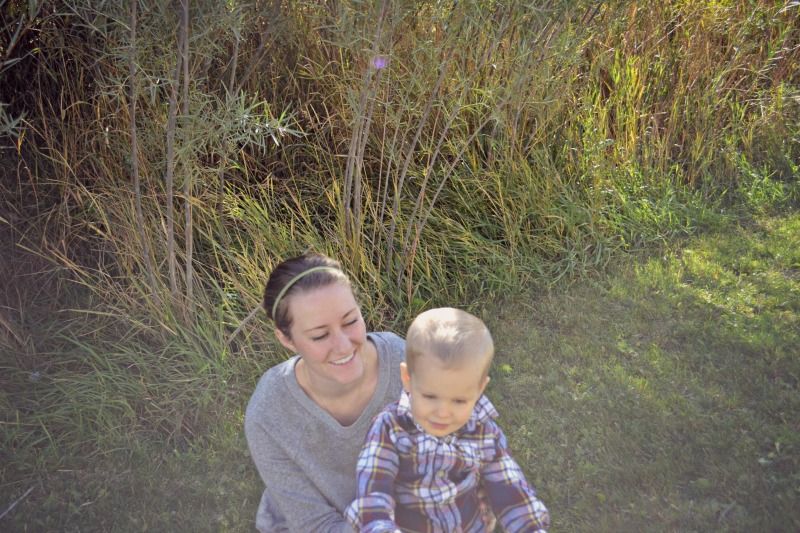 This picture has nothing to do with this post, I just liked it.
I'm just finishing up Week 3 of my Feel Great in 8 Challenge. You can read all about it
right here
, but basically you contribute money to go into the "pot." Then you track the things you do and eat for 8 weeks. You get points for servings of healthy food, drinking water, working out, etc. There's also a mental/spiritual aspect, so points are rewarded for praying/meditating, reading, family time, service, you get the picture. At the end of the 8 weeks, the top points earners get shares of money from the pot...right now the first pace winner in my group gets $300! Needless to say, I am
motivated
by shopping money.
At almost halfway through, I thought I'd share the things that are working for me so far. Any recipes or workouts or books you want to recommend would be more than welcome!
Food I have made and loved
:
Breakfast
:
This smoothie. THIS SMOOTHIE!
Two servings of fruit, a serving of dairy, and a serving of protein (I did more than 5 almonds) all for breakfast, and it tastes like apple pie. You cannot leave out the almonds, though! They filled me up and gave the smoothie amazing texture.
Lunch
:
Butternut squash soup
was a really easy way to get a bunch of vegetable servings in.
V8 V-fusion Pomegranate Blueberry drinks
kind of filled my soda/juice craving, but also got a serving of fruits AND a serving of veggies in one quick shot (I tried the Strawberry Banana ones but didn't
love
them). Amy's microwaveable
Mexican Casserole
is also a favorite.
Dinner
:
White chicken chili
was fantastic with whole wheat rools, and the leftovers made a great lunch. Finally, our new favorite dinner is
this baked chicken & veggies
. It seriously takes 10 minutes, omg it's so good, make it tomorrow, kthx.
Desserts
:
Peanut butter cookie dough balls
(made with chickpeas!). Joony LOVED these.
No sugar, gluten-free, vegan cookies
...Joony didn't even get a chance to touch these. I ate 4 or 5 the night I made them, holy crap I love these cookies, amen.
Working out
: I relied on Zumba for three of my five weekly workouts. If you're in or around Rigby, you HAVE TO
come here
and embarrass yourself on the dance floor with me. I feel 30% lame Idaho housewife and 70% Shakira at Zumba and it's so much fun, even though I used to roll my eyes at the craze. I also bundle Joony up into my jogging stroller and go on long, brisk walks through country roads dotted with fall foliage while babbling back and forth with my sidekick...uh, it's awesome.
We were supposed to make a personal goal outside of the challenge standards, and mine was to read three books in the eight weeks. I've just finished my second and we're not even done with week three yet, so I might up it to five books. Anyways...
Books
: I started with
Tell the Wolves I'm Home
and finished it in a couple days. Not my new favorite book, but a really sweet coming-of-age story that I enjoyed. After too many blogger OMGZ to count, I finally read
Divergent
, and got so sucked in I read almost 500 pages in three days. I started Nick Offerman's
Paddle Your Own Canoe
and was, honestly, a bit disappointed, so I may move onto something else. For a more literary addition to my reading, I've got Jhumpa Lahiri's new book
The Lowland
and I'm excited to get started. I haven't read anything by her since college and I'm a big fan.
SO. That is a crapload of links. Hopefully there's something helpful in there for someone! There's another challenge
starting November 4th
, so you should sign up and do it and be healthy and also give me tips for things that are working for YOU! It's open to any age, gender, weight loss goal, anything. So do iiiiiit.
***No sponsored shennanigans here, I'm just really enjoying making healthier choices and losing a little weight!