Last week was rough. Some weeks just drag on and on and I wonder if the weekend will ever come (which is funny, because David works Saturdays, so even the weekend is really just Sunday). On Wednesday, this happened in Target: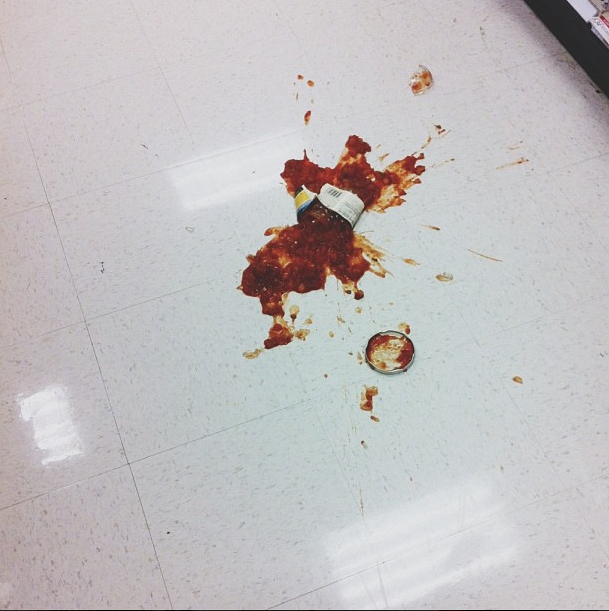 This wasn't
too
bad, mostly just embarrassing. I felt uncomfortable because they wouldn't let me pay for the jar we broke, but they were seriously so nice about it and Joony just kept looking at me with wide eyes like, "What? What'd I do?"
Thursday was the kicker, though. It had already been a whiny day, and I decided to kick back and use nap time to paint my nails. When I heard Joony wake up, I set down the bottle of nail polish remover and hurried in to get him. He'd pooped his britches, so I changed him and set him down on the ground to gather all the refuse from said diaper. Not 15 seconds later, when I joined him in the living room, I saw he'd dumped nail polish remover all over my coffee table. Of course, the more I wiped it up, the more it smudged and removed and spread the paint and varnish, further frazzling me. I was just a mess.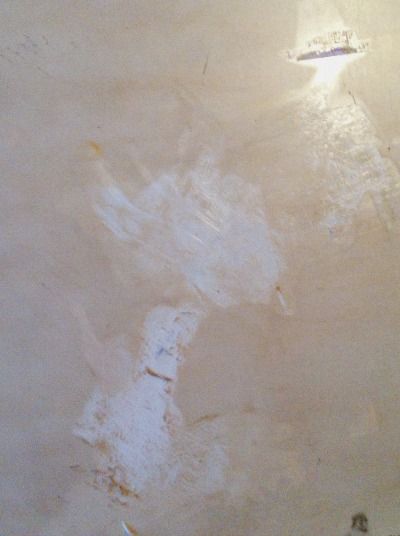 Big picture: of course, a ruined coffee table isn't the end of the world. And I mean, he could have been
drinking
the nail polish remover. That thought nearly stops my heart. The good news is that I'd been wanting to repaint the table for a while. We bought if about 5 years ago when the shabby-distressed-vintage-Idaho thing was getting popular and I was definitely ready to move on. So I spent Saturday repainting the table and I'm really happy with the results and proud I researched and did it myself. Here's the OMGZ-DIY-STEP BY STEP-REVEAL (jk, I sanded and painted!):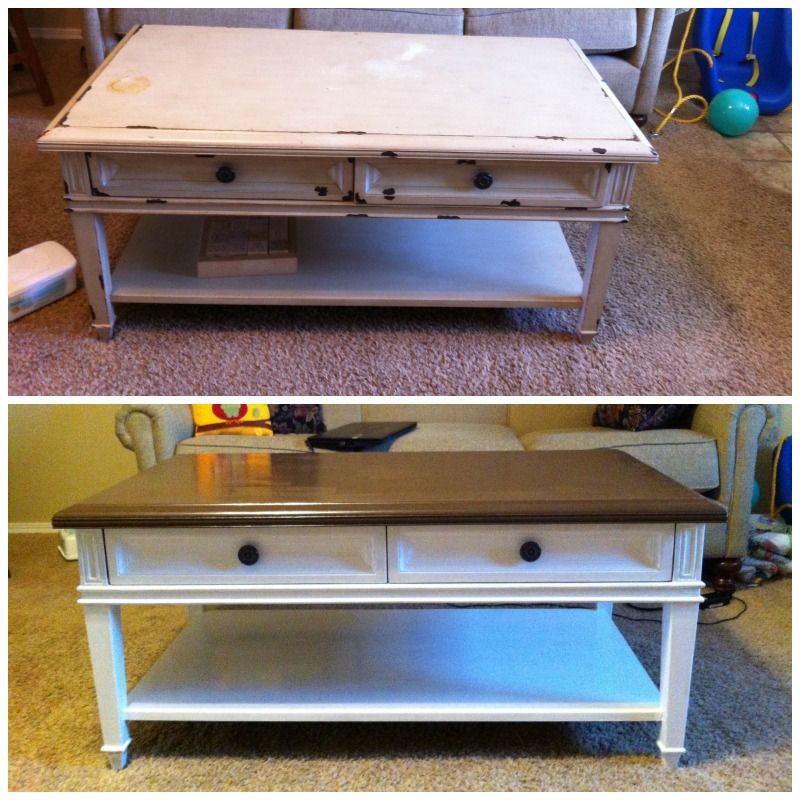 All in all, everything was just fine in the end! ...except for when we locked ourselves out of the house on Sunday. Here's hoping this next week runs a little smoother, especially with David's surgery coming up.