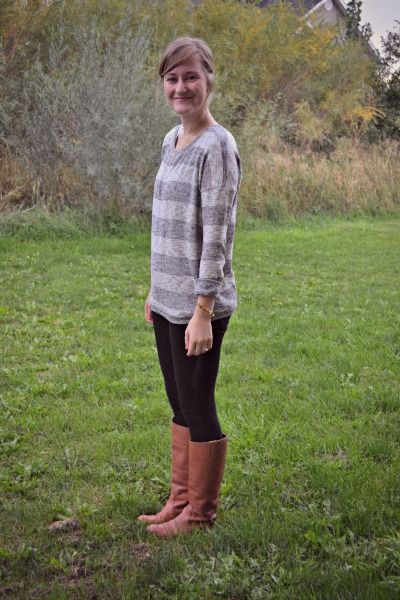 boots: madewell archive boot; jeggings: wet seal; sweater: f21/consignment;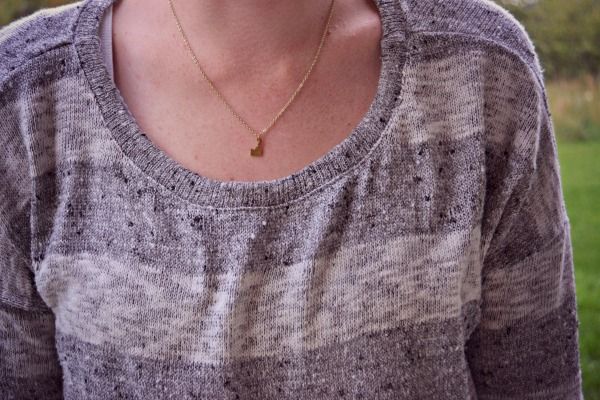 Taking stock with Sydney and, before her, Pip.
Making: dinner every day, and I tell you, finding recipes other than soup and cornbread that sound good to me right now is a real challenge.
Cooking: oh. Soup and cornbread.
Drinking: tons and tons of water to counteract any soda I slip up and drink.
Reading: The Gift of Giving Life, about to start Tell The Wolves I'm Home. Anyone else?
Wanting: a house.
Looking: forward to the holidays, of course!
Playing: with Hot Wheels, Joony's newest discovery and favorite thing.
Wasting: time blogging when I should be heading to bed...
Sewing: a miniature pillow for Joony. I thought he'd like having a little pillow in bed with him, but it turns out it's just one more item to throw around when he wakes up.
Wishing: everyone I love lived close to me.
Enjoying: cooler weather along with everyone else on the internet. I LIKE FALL.
Waiting: for next Thursday. David's having ACL surgery and I'm a little nervous.
Liking: Royals, by Lorde. Stuck in my head.
Wondering:
Joony goes to nursery in a couple weeks. How is he almost 18 months? Will he be scared? Shy? Excited about snacks and toys?
Loving: that David's mom is coming next week to help us out after his surgery and I CANNOT wait! We are so lucky to be loved by such awesome family.
Hoping: I'm doing a good job. There is always someone spouting crap that makes me feel like a bad parent. Social media is a mixed bag f'reals.
Marveling: at a middle-of-the-night thunderstorm. I woke up as it was pouring rain, thundering, and lightning was making our room light up every few minutes. I snuggled up to my warm husband and enjoyed it until I drifted back off. Heaven.
Needing: a date night with a cute David. Specifically, the one I'm married to.
Smelling: nail polish. I'm newly obsessed with the Sally Hansen Complete Salon Manicure nail polishes. I have Shell We Dance (the perfect pale pink), Ruby Do (the perfect autumn purple), and Kook A Mango (the perfect summer orange). They go on perfect and stay foreva. No sponsored shennanigans, I love these.
Wearing: my old Minnetonka moccasins. They're out of their winter hibernation.
Following: in my Mom's footsteps and organizing my pantry. To say it was a disaster is a gross understatement. Organized bins and bags feels so refreshing right now.
Noticing: christmas cards online! Too soon? My favorites so far are on this site.
Knowing: I'm going to make good progress on my pint of Java Chip ice cream tonight.
Thinking: about all the books I want to read, and about how much faster I would cruise through them if I cut my internet time in half.
Bookmarking: Cute pillows and bedding. I'm itching for a duvet change!
Opening: bags of Red Vines. Why can't I stop?!
Giggling: whenever Joony kisses me; it's an open mouth and a hollered, "MAAH!"
Feeling: overwhelmed sometimes.