loafers: c/o wanted shoes; pants/vest: wet seal; tee: h&m, stolen from my bestie Megs; necklace: f21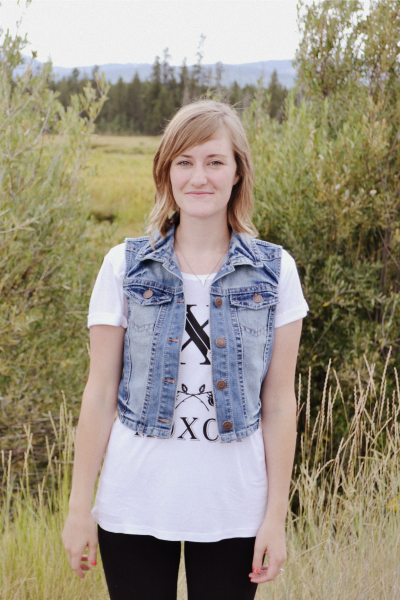 When David and I found out
the Playmill
was almost done for the season we couldn't resist squeezing one more show into our summer. Plus, we had to take advantage of Meg's willingness to baby-sit while she lives with us. We drove up (no Harley this time!), got our favorite barbecue, and enjoyed an evening of fun theatre...but kind of wanted to wake Joon up when we got home because we missed his nappy hair and chub cheeks so much while we were gone.
I also had a hair epiphany. A hair-phany. I cut all my hair off (it used to be so long!) and haven't really loved it. It ends up in these ugly little pigtails when I'm doing housework, or sometimes in a teeny bun surrounded by 10,000 bobby pins, but when it's straight it just didn't feel right to me. I couldn't figure it out...I'd been so excited to clean up my look, but now I just felt sloppy! Epiphany: when I went to cut it, I'd been pinning pictures
like this one
. And
this one
. Helloooo, Brandilyn, curl your freaking hair! I know, so obvious. And it takes even less time than straightening when it's this short. And I'm so much happier with it. Thank you for allowing such a narcissistic paragraph.
Also, for the first time in 6 years of Idaho living, I saw moose! They were just hanging out off the highway, having a sip of water all casual-like. We pulled over like tourists and started snapping away.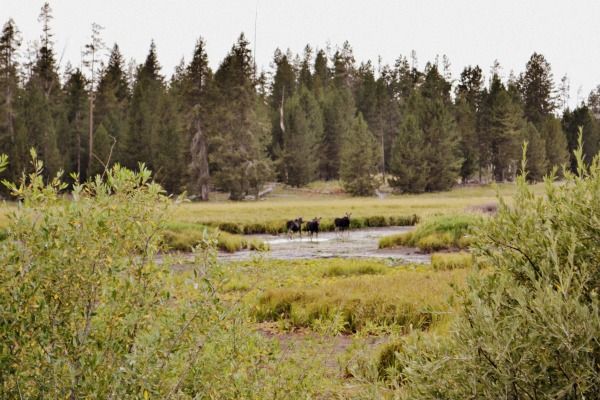 Hey, Idaho. I love ya.