As you may or may not know, the LDS church recently lowered the age that young women can serve missions in our church from 21 to 19--a very exciting development as it means
more missionaries
are out in the field! David and I just had the sister missionaries over for dinner on Tuesday night and they could not have been cuter.
Obviously fashion isn't the primary focus of serving a mission, but it certainly is something you have to consider before leaving. There are guidelines for dress and modesty that all missionaries follow, and those can sometimes make finding options--let alone cute AND affordable ones--almost impossible.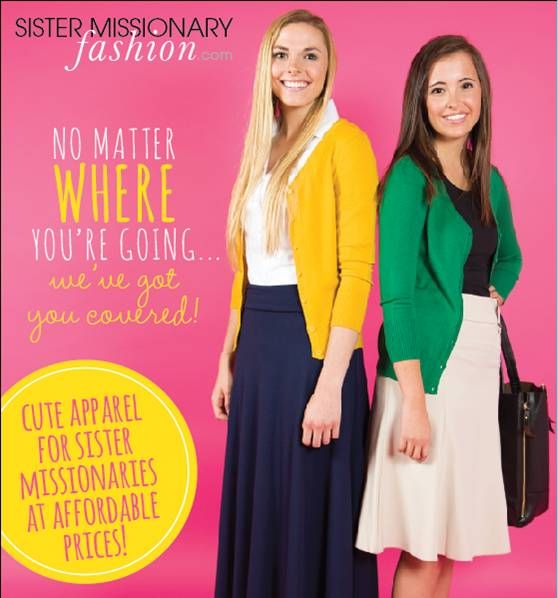 SO! I was excited to find out about Sister Missionary Fashion recently! Their whole team is dedicated to providing clothes that are affordable, cute, appropriate, and comfortable. Awesome. They have options for all climates, hot or cold, and would be a great resource for any additions you need to make for your closet--or if you know someone headed out on a mission and you want to help get them ready! They have cute pencil skirts, sweaters, coats, tops...well, okay, everything you might need before heading out on a mission.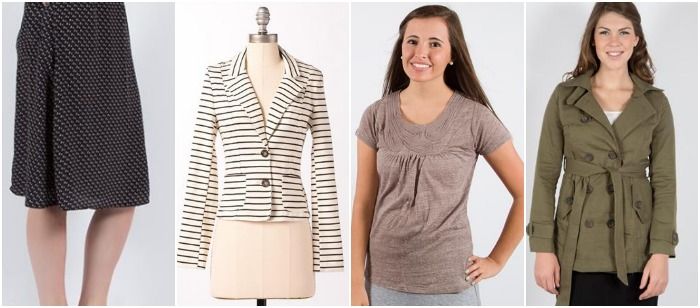 My picks:
horse print skirt
,
striped blazer
,
interlocking tee
, and
all weather trench
...and pretty much the
entire sweater page
, because we all know how much I love a good cardigan!
You can like their Facebook page
right here
, or follow them on Twitter
here
.
This post is sponsored by Sister Missionary Fashion, a company that I honestly do think has great options for sister missionaries!