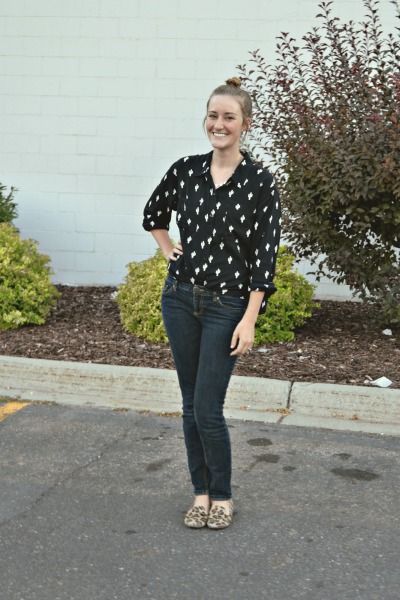 flats: c/o wanted; jeans: target; cactus top: f21; necklace: american eagle
I still get dressed, I just never take pictures...and then when I do I never blog it. F in fashion blogging, I'm OK with it.
1 Things That Angers Me:
1. Joony's constant need to pull my computer charger out. It's an obsession--he is not happy if that thing is plugged in. Once the charger is out, he must bang on all the keys. No computer time if mister is awake.
2 Things That Confuse Me:
1. People who take 10,000 years to scroll through RedBox movies when there's a line of people waiting behind you...especially when all I need to do is pick up and online reservation or return a DVD! C'mon!
2. The amount of mental prep work that taking outfit pictures apparently requires: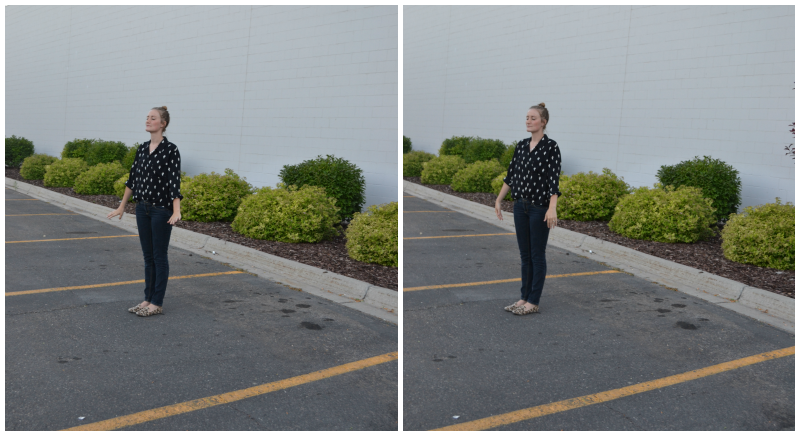 ...when my first picture after said prep turns out like this: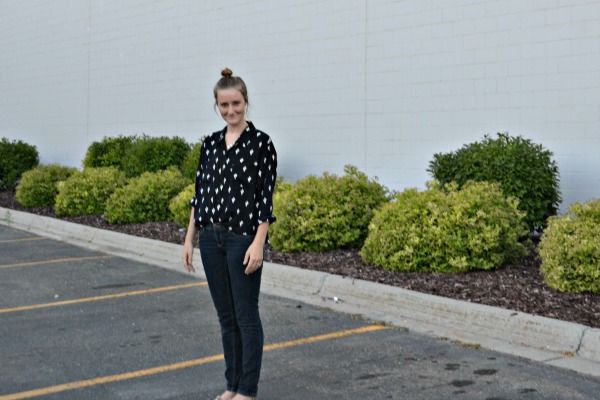 I'm watching you. Yes, you.
3 Things That Make Me Laugh:
1. Words that I abbrev just for funsies with Meg.
2. Joony smashes his face up against his Pack 'n Play and it gives him a little pig snout and demon eyes.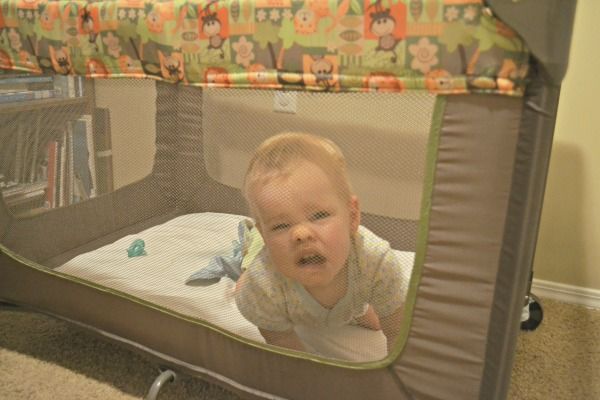 3. When David gets home from dirt biking and he's all giddy and chatty. He says the funniest things.
4 Things That Scare Me:
1. Joony knows how to open the lock screen on my iPhone and navigate/delete apps.
2. The ocean. Thinking about all that space beneath me leaves me feeling squeachely.
3. The covers of scary movies when I scroll through Redbox. I DON'T EVEN WATCH THE MOVIES and I'm still afraid.
4. Snakes always.
5 Things That Make Me Happy:
1. I'm doing
Natalie's Book of Mormon challenge
and it's been awesome! Except when I forget a day, because then the catch up is like whoa.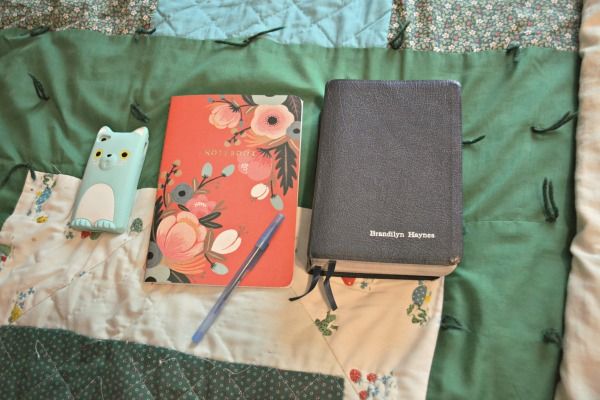 (p.s. omg Rifle Paper Co. notebooks at Targ! DIIIIIEEEDDD)
2. The way David bursts through the door when he gets home every evening, knowing Joony will shriek and clap and come running.
3. House hunting, except when I hate it, but also I love it. But I hate it. And also love it.
4. Day dates. I especially love it when they include the temple, Chick Fil A, or surprises I plan/am planning.
5. On Friday night before bed, Joon only nursed for a minute or two. I tried a few more times, but he was ready for bed. It left me feeling a little sad--maybe he was done nursing for good? Then, on Saturday night, he snuggled right in and had a nice, long nurse before bed, resting his hand on my chest the whole time. I really cherished the quiet time with him and felt so grateful our nursing time isn't over yet.