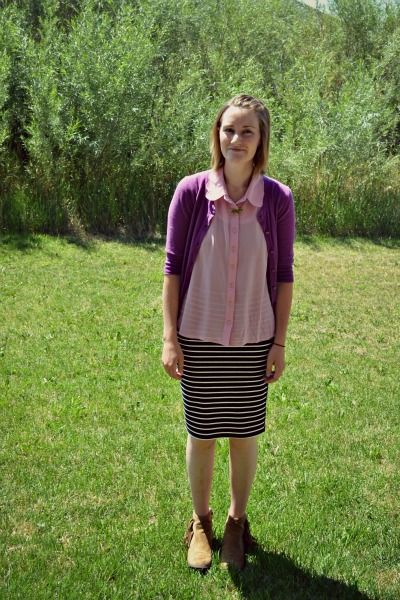 boots/cardi: target; skirt: old navy; top: f21; necklace: gift from thoughtful carrie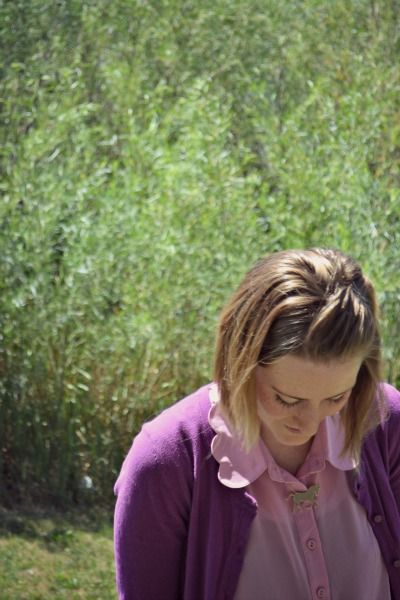 Yesterday was one of those days that started off really well, and ended really well, but the middle part was just really a crapshoot.
The bad:
- Joony dumped green beans all over me. To be fair, I wouldn't be down with pureed green beans for lunch either. Sorry dude. We'll do squash or sweet potatoes tomorrow.
- Some douchecanoe backed into me, then flat-out denied it. Confrontation makes me sweaty and shaky and stuttery--I'm usually a doormat--but him calling me a liar to my face after I WATCHED AND FELT HIM BACK INTO ME left me yelling and using language that was most un-ladylike. The scuff will buff out and it's not a big deal, but still. Jerk.
- Spending forever on the phone with insurance to be told I don't have rock chip repair coverage, paying for it myself, then being called back 10 minutes later to be told it is covered. Make up your mind!
- Chick Fil A Polynesian sauce exploded all over my jockey box, which I discovered when I dug around in there to find all my insurance paperwork.
The good:
- Installing a toilet sprayer for our cloth diapers! And I did it myself, so basically hire me for all your future plumbing needs, mmkay? David was so proud, and no more bleaching my kitchen sink 1-2x/day. Boom, baby. Joony supervised the installation while unraveling a roll of toilet paper.
-Shpitty made us turkey burgers (with pesto and feta and greek yogurt/cucumber dressing) in pitas for dinner to mark her last night staying with us--she moves into her cool downtown studio apartment today!
- A "date" run to the grocery store for ice cream. I still love it when David reaches for my hand.
- Ben & Jerry's Liz Lemon frozen greek yogurt (dude...it's lemon with blueberry and lavender swirls, COME ON!), consumed while watching the "KGB will ask the questions!" episode of The Office.
- Hugs from Joony--he wraps his arms around my shoulders and pats my back. Also, he waves all the time, and looks so pleased with himself every time.