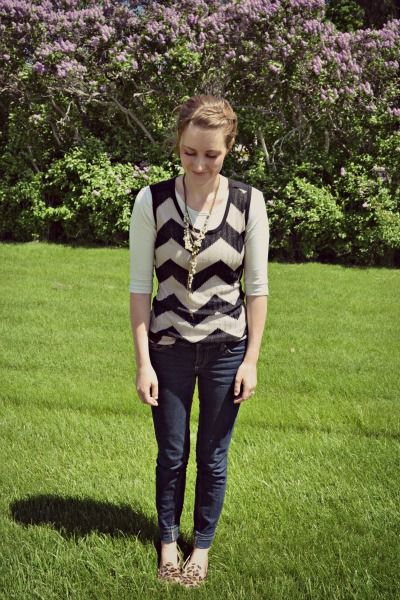 flats: c/o wanted shoes; jeans: target; tank: panache; undershirt: c/o halftee; necklace: wet seal
Happy Belated Father's Day!
I don't know if any dads read Mom Clothes, but, you know. Just in case.
We had a really great Sunday. My parents were in town (!!), so we skipped the second two hours of church in favor of grilling burgers and watching Joony's little bubble diaper butt sashay around the living room while he pushed his walker. Living far away from family is hard--harder than I usually even let myself acknowledge, because on most days I don't feel ready for the flood of tears that usually comes with it.
So today, my house is much quieter than it's been for the last 10 days or so and I'm feeling a bit melancholy. I have a bunch of cleaning and cooking to jump back into, and right now, I just don't want to do any of it. I've been sick for almost a week now and I'm feeling physically and emotionally sleepy. I think instead I'll spend the day cuddling my fussy boy (will those teeth ever break through?) and see what we feel up to.