sandals: target; jeans: wet seal/old; tee: old navy; sweatshirt/jacket; american eagle; necklace: world market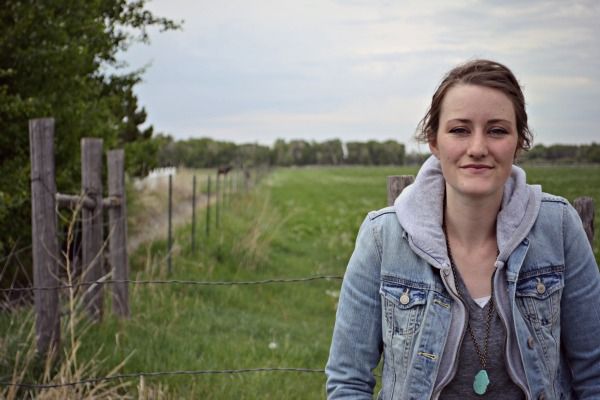 Memorial Day weekend:
- Sitting on the couch, wrapped up in a fluffy blanket, nursing Joony with the back door wide open while a thunderstorm rolled through.
- Heading out to the dirt bike track with David, where this picture happened:
...and it will forevermore be one of my favorite pictures of all time.
- A 3 hour nap on Saturday for me, and one on Sunday for David (while I watched the first few episodes of Arrested Development!).
- And speaking of Arrested Development: I'm disappointed so far! Anyone else? What is up with beautiful, beautiful Portia's Botox? It seems to be more about celebrity cameos than developing the original story line further. I'll keep watching, of course, but the start hasn't been ideal (I'm only 5 episodes in).
- Getting a bike trailer so we could go on family bike rides! Joony LOVED the trailer, but his new helmet? Not so much:
It was a gorgeous afternoon to be outside, even though I got a flat tire. Luckily David was like, "Oh, no problem, I'm Super Man," and he fixed that bad boy without blinking an eye (also excuse my broken CatEye, woops).
- Amazing food, of course. Barbecue, red skin potato salad, blueberry cheese pie, the works.
- The driving range again. I'm working on my swing and it is turning out to be a pain in the..back. I don't always make contact, you see.
- The headache of trying to get my blog switched over. I accidentally deleted my catsandcardigans.com URL and am having redirection problems. Any experts out there with advice?
Follow my blog with Bloglovin